On July 31st 2019, FSG Office of Safety and Security was invited to deliver a speech at the Travel Security Advisory Conference in Dubai for Chinese organizations operating overseas. The speech covered travel security, surveillance detection, kidnap, and Extorsion Response.
Mr. Francis Han, FSG Corporate Safety and Security Specialist, began the speech by covering Travel Security highlighting the importance of understanding the area where people travel to beforehand. This includes culture, customs and communications. Mr. Han then presented simple measures to implement to help mitigating risks such as sharing your location to colleagues and relatives in real time or selecting relevant public transportation based on the threat level.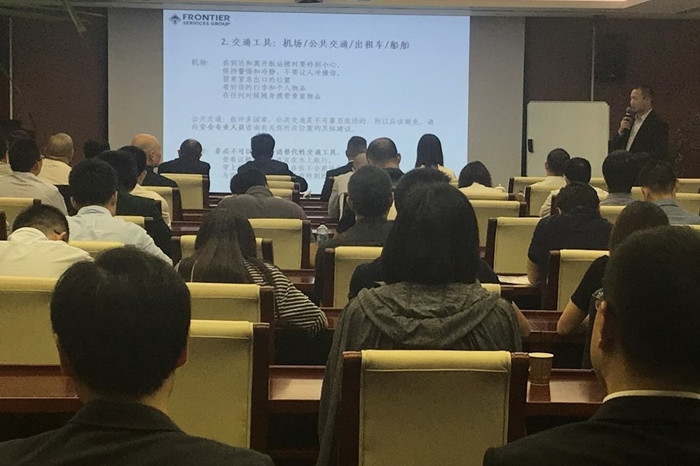 Later on, Mr. Ric Peregrino, FSG Chief Security Officer, introduced Surveillance Detection. Mr. Peregrino presented the most common types of surveillance and the proactive measures to take to help from becoming a target. The audience enjoyed participating in a few observation tests to practice such skills.
Mr. Peregrino then gave an overview of Kidnap and Extorsion Response . An open discussion was held to discuss common terrorists' motives and demands, and how hostages can try to maximize survivability in different phases of abduction.
The speech has successfully provided an essential introduction about general security awareness for employees and their family members who work, or plan to live overseas.