Thursday afternoon, April 23rd, 2020 local time, Frontier Services Group ('FSG') Kenya division received a notice from Chinese Embassy in South Sudan that an employee of a Chinese company in South Sudan was suffering from severe gastric hemorrhage. The patient needed urgent transfer from Juba to Addis Ababa in order to catch the Ethiopian Airlines flight to China on April 27thfor medical treatment. Due to the COVID-19 pandemic, there is only one weekly direct flight from Addis Ababa to Shanghai by Ethiopian Airlines in the entire East Africa region. Meanwhile, from South Sudan to Ethiopia, all business flights and passenger transport by land are suspended. Phoenix Aviation, FSG's subsidiary in Kenya which is still undertaking tasks assigned by the UN, is the only Chinese background company that runs business charters and medevac services in the region. This is a special time when almost all the nearby countries have locked down borders. Since the rescue involves three countries including Kenya, South Sudan and Ethiopia, government permits are essential. And even with government permits, there are other restraints such as flight permit, landing permit, COVID-19 test report, airline flight permit for patient under critical conditions, airport transfer, curfew at Nairobi airport and night flight control; all made the rescue more challenging. With the task falling on the weekend, it became even more difficult.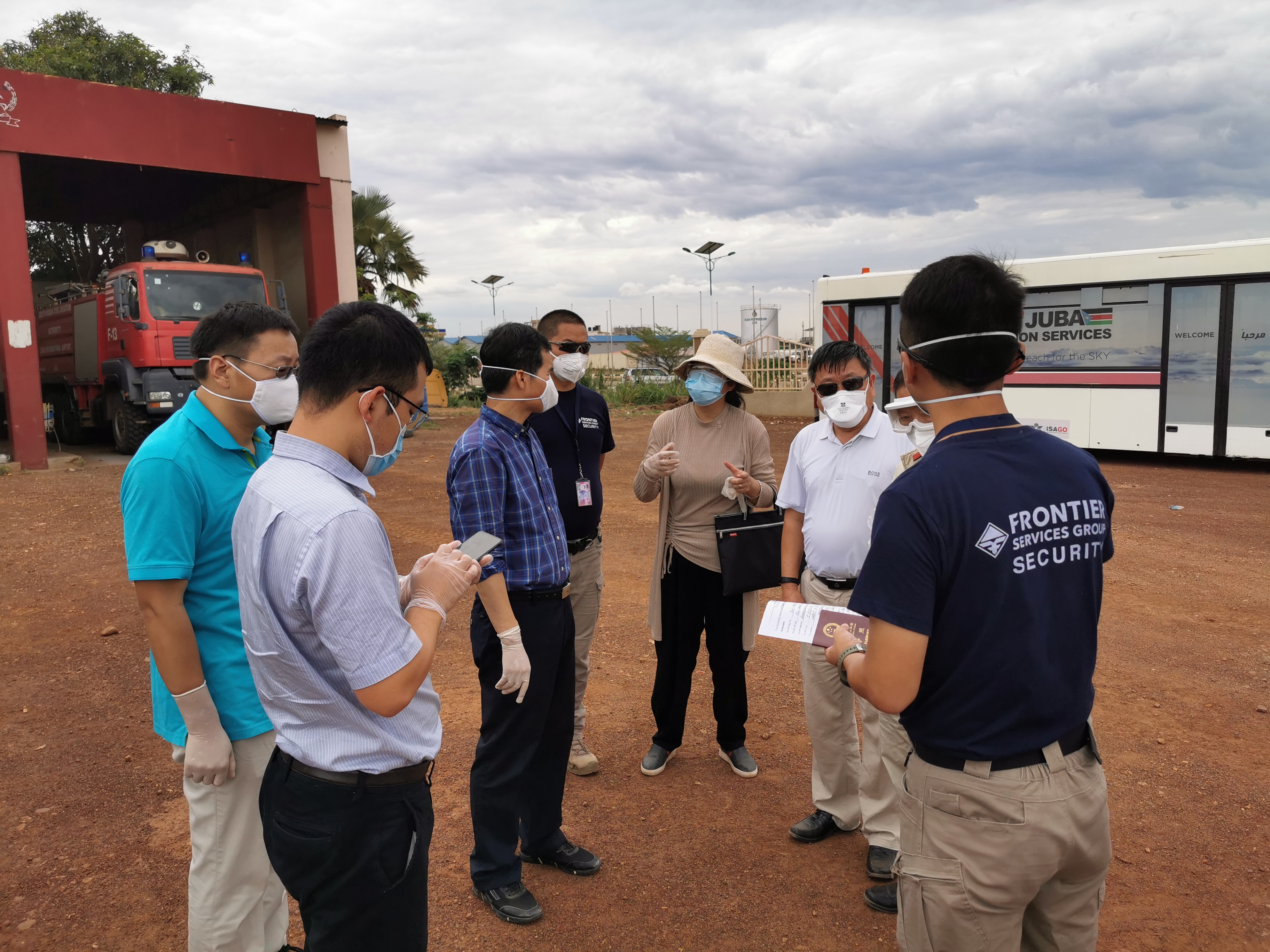 It was a race against time to save a compatriot. All the people from FSG and other parties involved in the rescue started to work immediately:
1. Confirm and complete necessary flight application procedures for each country;
2. Send urgent notes to Ministry of Foreign Affairs of related countries, coordinate with Ministry of Health, National Security Service and Air Control Authority for flight permits;
3. Review medical records of the patient by doctors from Phoenix Global Air Ambulance and confirm rescue plan;
4. Book flight ticket from Addis Ababa to Shanghai for the patient;
5. Coordinate with doctors from Ethiopia Airlines to issue flight permit for the patient;
6. Contact health department in South Sudan for a COVID-19 test report;
7. Find a coordinator at Addis Ababa airport for pickup and transfer;
……
On the afternoon of April 25th(Saturday), Chinese Embassy in Kenya received government permit. On April 26th(Sunday), Chinese Embassy in Ethiopia reported the same. However, there was still no result on Ethiopian Airlines ticket, coordinator at airport, Airline flight permit and COVID-19 test report. Since it has to get back to Nairobi airport before the curfew, the charter aircraft needs to take off latest before noon on April 27th(Monday). There was very little time left. All the remaining work must be completed within a few hours. The flight would be impossible with any one document missing.
On the morning of April 27th(Monday), all relevant parties reached out respectively to the Ministry of Health, National Security Service and Nairobi Airport Authority, Ethiopian Airlines, etc.
11:00, flight ticket to China confirmed;

11:15, COVID-19 test report issued;

11:50, coordinator at Addis Ababa airport confirmed, flight permit for the patient obtained;

12:30, approval from National Security Service obtained;

13:45, landing permit, the last necessary paper obtained.

As the return flight would land after the latest permitted time for night flight as set by Nairobi airport regulatory control, Phoenix Aviation negotiated urgently with the Authority and got a permit for delayed return flight. The crew also committed to guarantee a safe flight.

15:21, the medevac charter took off from Nairobi to Juba and managed to pick up the patient within the shortest time despite the pouring rain;

18:56, the charter arrived at Addis Ababa as planned and transferred the patient to the Ethiopian Airlines staff;

23:45, the patient flew to China on Ethiopian Airlines and arrived in Shanghai on the afternoon of April 28th. He was then sent into the hospital without delay for quarantine and treatment.

Till then, the rescue was at last completed. Everyone took a breath of relief.
The medevac rescue during the global pandemic was at first deemed a mission impossible, with challenges in time, workload, difficulties and multiple variables. However, with the effective organization and coordination of Chinese Embassy in South Sudan, FSG Kenya division collaborated closely with Phoenix Aviation medevac team and gave full play to their professional advantages in emergency rescue. While making careful evaluation and planning, FSG promoted close cooperation of all parties and together turned the impossible possible.
The success of this rescue demonstrates Chinese embassy's devoted care for overseas citizens and high respect towards human life. It is also an initial testimony to the effectiveness of FSG's strategic layout along the "Belt and Road".