FSG Cambodia Security Service Co. ("FSG Cambodia") is gradually starting to provide comprehensive security services for Bank of China Phnom Penh Branch including physical protection, technical defense, cash escort and emergency response, etc.
There are four security companies with cash escort license in Cambodia, among which FSG Cambodia is notably the only Chinese joint venture.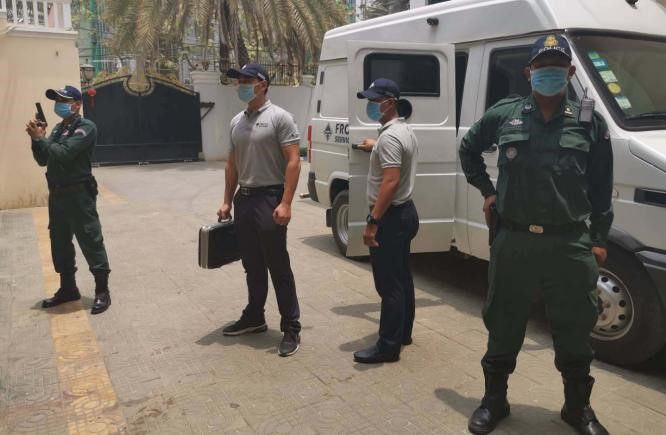 Benefiting from the professional, standardized and globalized security management system of Frontier Services Group, FSG Cambodia has built up, with two years of efforts, a professional security team with several hundred local personnel that is implementing more than 30 security projects for key clients such as Bank of China, China Duty Free Group and Angkor International Airport, etc.
Recently, in the inspection organized by Private Security Management Department of Cambodian General Commissariat of National Police (under Ministry of Interior) and conducted by the Security Rating Group of the Commissariat, FSG Cambodia won recognition for its security capacity building, security project implementation and security personnel management. The Security Rating Group commented that FSG Cambodia is one of the best security companies in the country.
In addition, FSG Cambodia has been establishing security training bases in accordance with the local urban layout, which has helped promoting industrial development and employment, and gained acclaim from the local government. FSG Cambodia has hence laid a solid foundation for providing comprehensive security services to more international investors and more projects in the Cambodian market.