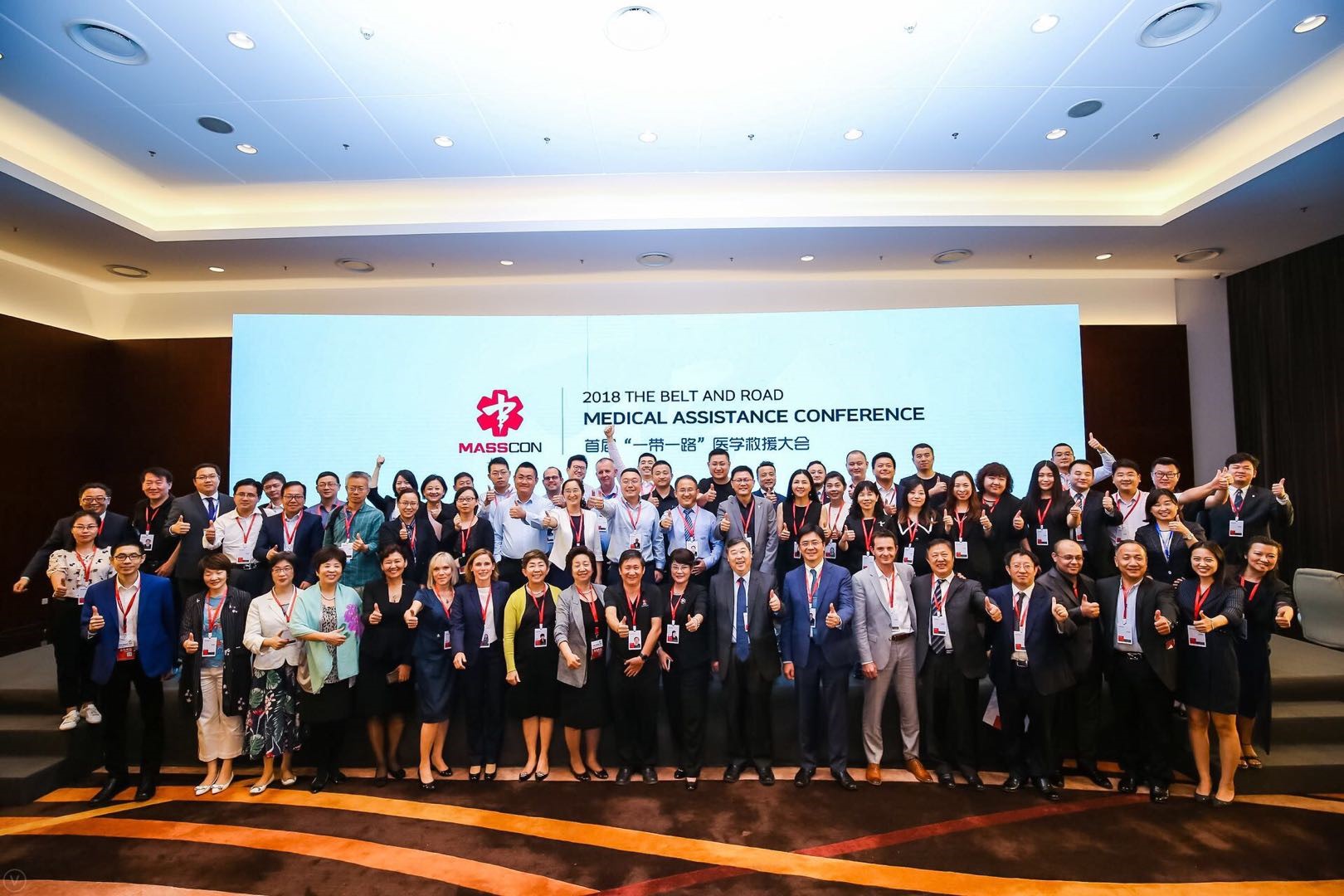 In order to build a "Healthy Silk Road", enhance friendship among people from countries along the "Belt and Road", advocate the spirit of international humanitarianism, and promote the building of a community of a shared health for mankind, under the guidance of National Health Commission of the People's Republic of China (NHFPC) and Red Cross Society of China, Chinese Red Cross Foundation and International Health Exchange and Cooperation Center, National Health Commission of P.R China (IHECC) jointly held the first MASSCON on 18th August, 2018 at the China National Convention Center. Leaders from the NHFPC, Red Cross Society, National Development and Reform Commission, the Ministry of Foreign Affairs of the PRC, the Civil Aviation Administration of China and other government departments, and delegates from renowned enterprises of important industries from home and abroad, medical institutions and international organizations were invited to attend this conference. Aviation medical rescue was the
focus of the conference where delegates discussed in what ways aviation medical care could help the "Belt and Road" medical rescue system.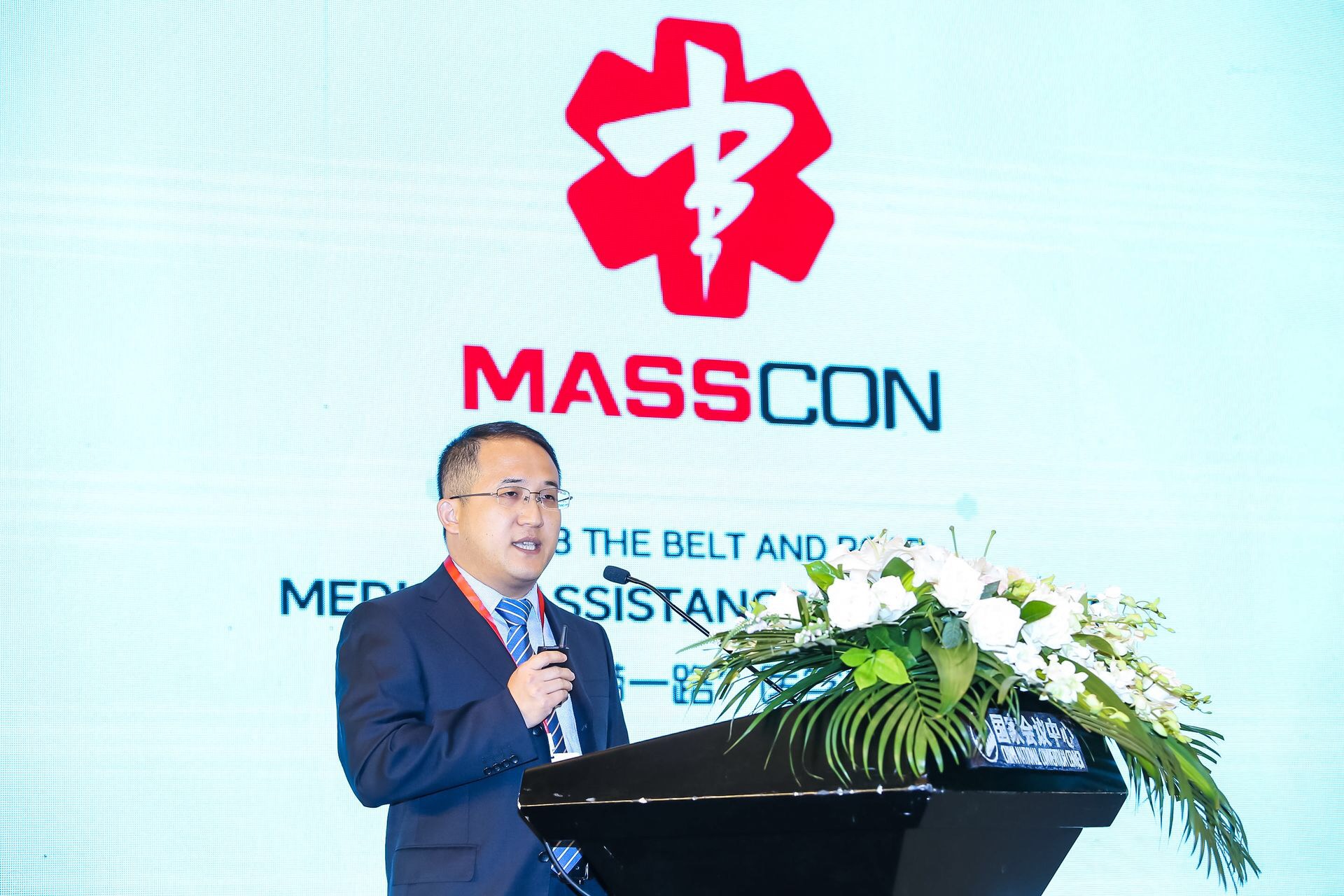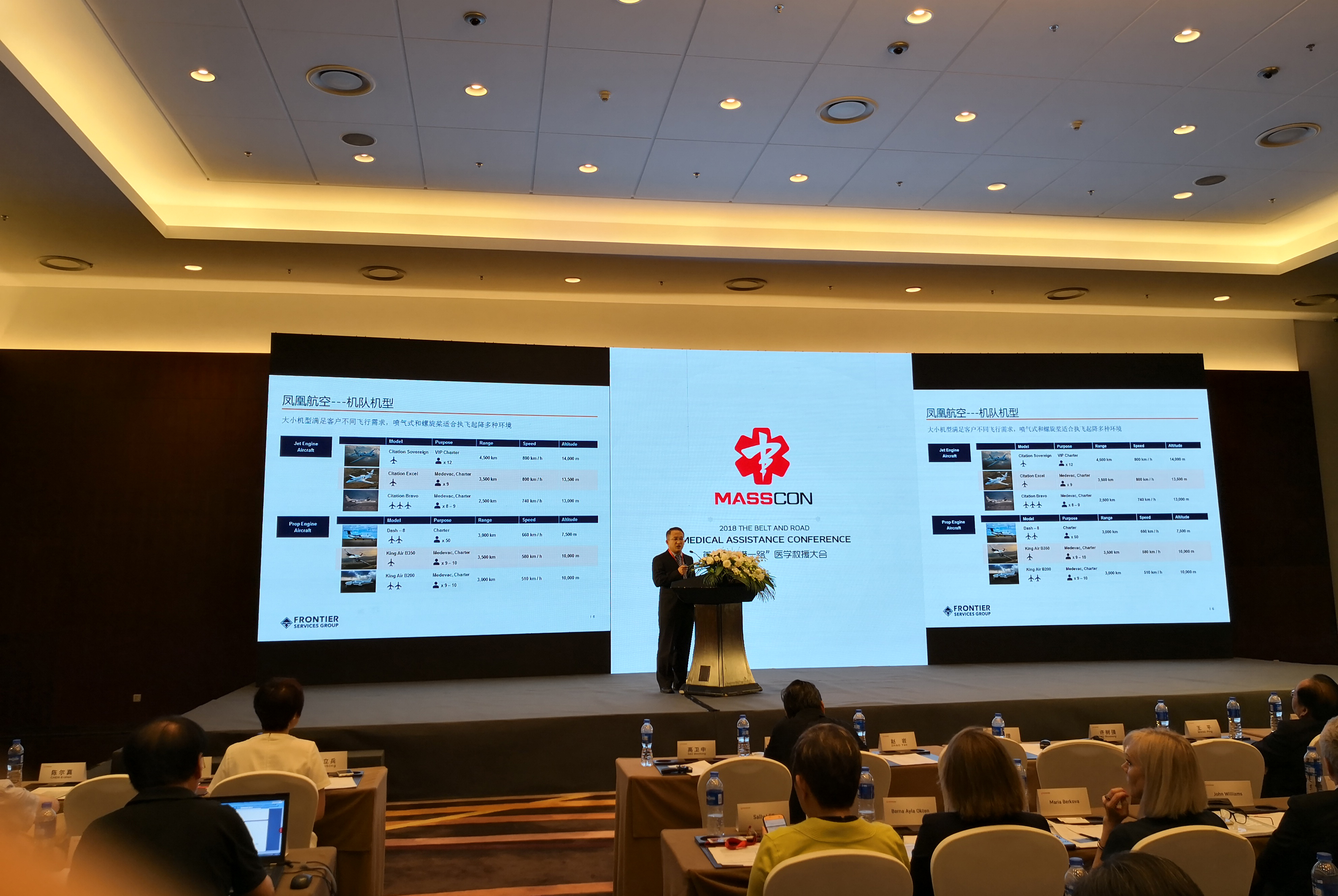 (Su Bin delivered a speech entitled "Practices and Experience of International Security Risk Management")
­
At the invitation of IHECC, Cui Jiming - Group HR Director, Su Bin - Head of Insurance, and Tan Jiaying - Deputy General
Manager of Business Development, attended the conference. On behalf of Frontier Services Group, Su Bin delivered a speech entitled "Practices and Experience of International Security Risk Management", sharing the Group's business layout and
successful experience in the "Belt and Road" regions including previous successful flights for medevac. Su Bin also shared that FSG provided a comprehensive security risk management package integrating security, logistics and insurance services for the "Belt and Road" projects and institutions with its focus on key regions and countries along the "Belt and Road"
At present, Frontier Services Group has made strategic arrangements for air transportation and emergency rescue for the "Belt and Road" initiative. It owns Phoenix Aviation and Maleth-Aero. The former is located in Nairobi, Kenya, and possesses dozens of aircrafts of various types with the ability to provide air service covering the African continent. The latter is located in Valletta, Malta, in the Mediterranean, and has representative offices in Central Asia, Kazakhstan, providing air services covering the Middle East, Central Asia and South Asia. Meanwhile, Frontier Services Group and China Taiping Insurance Group offer their individual advantageous resources with each other and work together to develop the customized insurance products for the "Belt and Road" and provide comprehensive insurance covering personal safety, asset and Logistics for "Belt and Road" projects.
(Company representative , Tan Jiaying, Cui Jiming , Su Bin)
More than 380 representatives from domestic and foreign medical institutions, industry, academia and media were present at the conference. Participants and Delegates from different sectors shared their experiences and understandings on the subject of air medevac, and held wonderful group discussions. Guangming Online, Belt and Road Portal, JKB News, CAAC News and other media reported on this conference.
2018-08-18