On 29th September 2020, Frontier Services Group was invited to provide a one-day course for the "Overseas Risk Prevention Training", which was hosted by Anhui Provincial Department of Commerce and organized by Anhui Chamber of International Economic Cooperation as well as China International Contractors Association.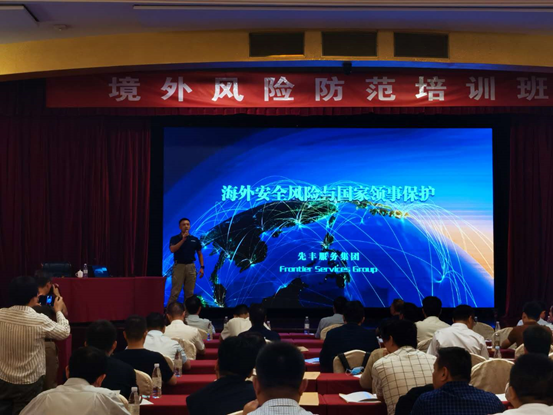 Deputy General Manager of FSG's Office of Safety and Security (SAFSEC) lectured on Overseas Security Situation, China's Consular Protection, Personal Safety Awareness in High-risk Areas and Emergency Self-help and Mutual Aid. Then FSG security officer introduced Three Elements of Personal Defense with skills to deal with attacks and conducted practical exercises with the trainees.
This training strengthened the understanding of overseas security risks, raised the trainees' personal security awareness, and helped them learn the basic defense skills. In addition, group defense tactics were covered to help overseas enterprises in their security management. During the course, everyone participated actively and raised many questions. They expressed eagerness for more systematic training in the future as they had benefited so much this time.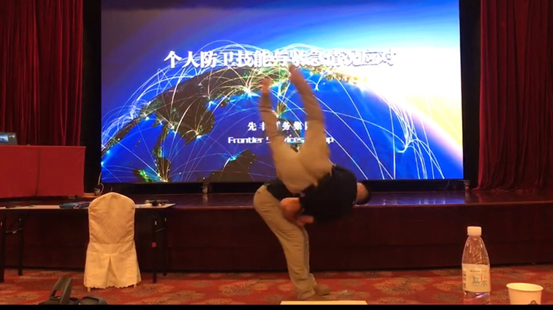 The training also received acclaim from Anhui Provincial Department of Commerce and FSG was invited to join Anhui Province's Public Service Platform for Going Global. FSG's training team, with rich theoretical knowledge, comprehensive management experience and professional defense skills, fully demonstrated the security capacity of FSG to the participating enterprises, laying a good foundation for further cooperation.