Frontier Risk Management Nigeria Ltd. (hereinafter referred to as "FSG Nigeria") received the Letter of Award on December 11, 2020 for the security services of the Nigeria AKK Natural Gas Pipeline Lot 2 project.
AKK Natural Gas Pipeline starts from Ajaokuta, a city in the center of Nigeria, to Kaduna and ends in Kano, the major city in north Nigeria, about 614km long. The owner of the project is Nigeria National Petroleum Company (NNPC). Brentex CPP Ltd., a consortium formed by CNPC CPP International and local company Brentex Petroleum Services Ltd., won the bidding for Lot 2 of the Project, total length 318.66km, total project time three years.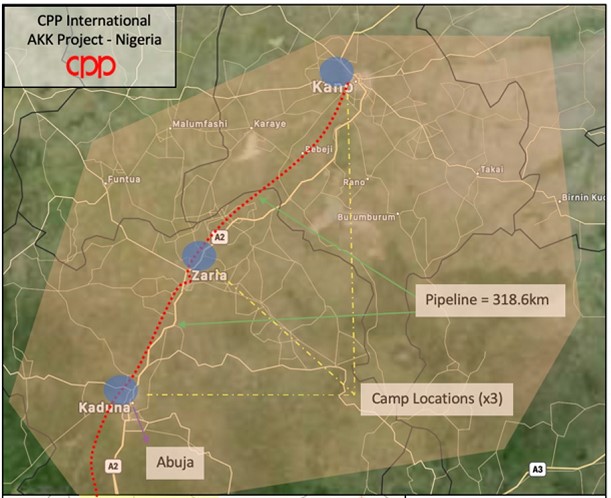 The Brentex-CPP project will set up several construction camps and project management camps where Chinese management people and local construction workers will work together. FSG Nigeria will provide safe and reliable transportation and security services for the project personnel and for the construction sites and camps throughout the project duration, including construction and one-year operation. The service is scheduled to start from 1st of January 2021.
Frontier Risk Management Nigeria is a licensed security service provider with country wide capability covering the 36 states of Nigeria. With years of combined experience of the management, it delivers fully integrated security solutions to international investors and multi-national companies, protecting their personnel and assets to ensure the project success.