On 22nd December 2020, Frontier Services Group ("FSG") and Lao Ministry of National Defence formally signed the EPC contract of the Lao Air Force Headquarters office building project. The Lao Minister of National Defence and senior official from the Chinese Embassy in Laos witnessed the signing ceremony. The Lao Deputy Minister of National Defence, Commander of Lao Air Force Headquarters, General Manager of Laos-China Railway Co., Ltd., and the CEO and COO of FSG, etc., attended the signing ceremony via videoconferencing.
The Lao Air Force Headquarters office building will be sited near the Wattay Airport in Vientiane. The project covers the headquarters building, conference center and supporting facilities, aiming to facilitate the modern office work for hundreds of staff.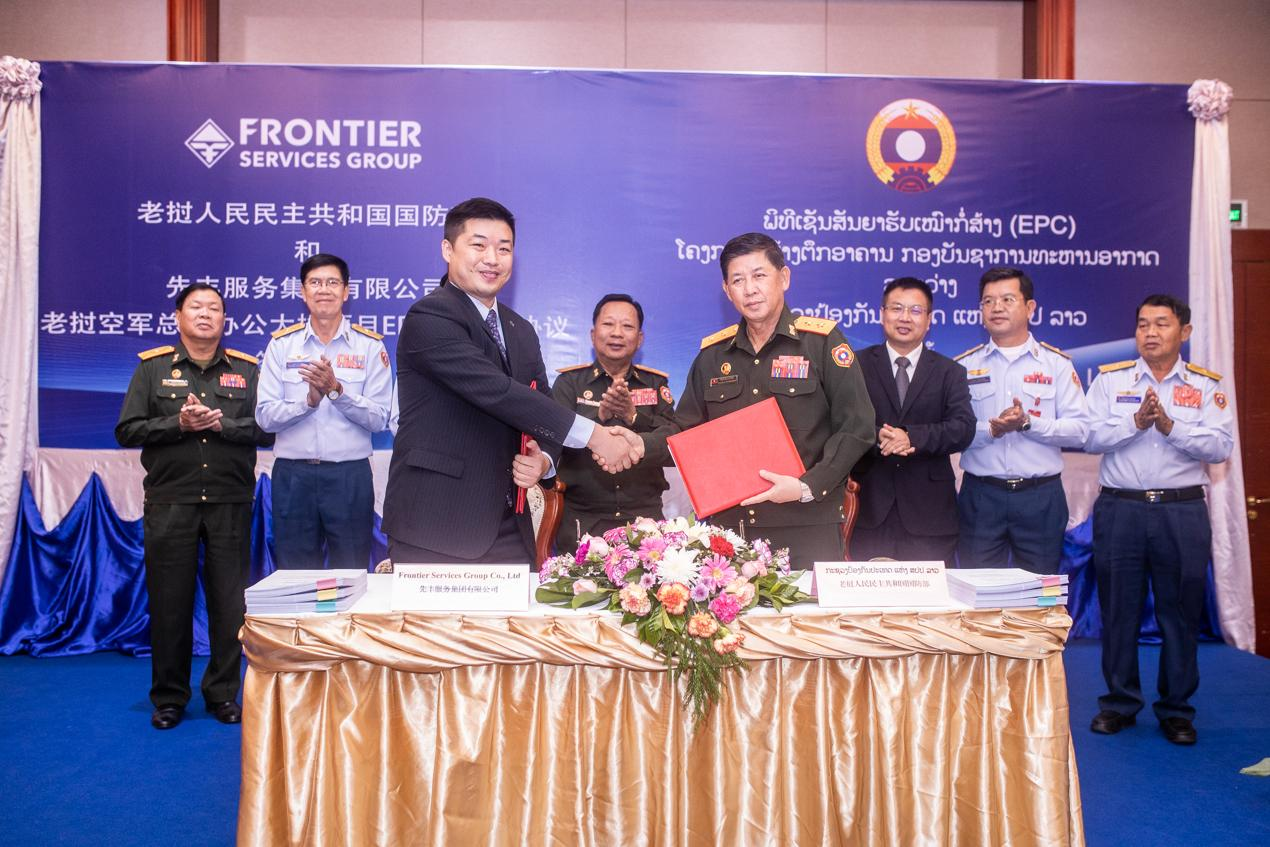 The Lao National Defence Minister stated that the Air Force Headquarters office building project is the first key project since the Air Force became an independent army, which marks the starting point of its growth. Through his representative, the Chinese Ambassador to Laos also wished the project a complete success.
In the context of the epidemic this year, the signing of the EPC contract for the project is a monumental achievement obtained by both parties with concerted efforts to overcome the difficulties. It is also a testimony of the professionalism of FSG employees sticking to their posts to provide comprehensive and quality services to clients during the pandemic.